Training Offered by Theatrical Combat Network
Theatrical Combat network offers training in the areas of Stage Combat and Stunt Work as well as various other related skillsets. We offer training through our normal rehearsals on site at our facility in Farmington, Michigan. We can also offer classes / specialized training at outside facilities.
Onsite Classes
Theatrical Combat Network offers on-site classes at our facility in Farmington. Currently we rent space at Positive Attitude Dance Academy. Topics will vary from week to week but we cover a wide variety of basics to give students a broad experience in the area of stage combat and stunt work. Basic subjects include footwork, basic hand to hand, and blade work in a variety of styles.
Unlike training for a specific show or event, where the focus is primarily on the proper execution of the specific choreography, training in the classes is more focused on the individual tecniques that make up the actors list of skills. In working choreography we teach where to put the weapon. In teaching general skills, we focus on why a technique is done in a specific manner, and how it should be properly executed. The hope is that the student will be able to take these skills and eventually apply these skills to future productions.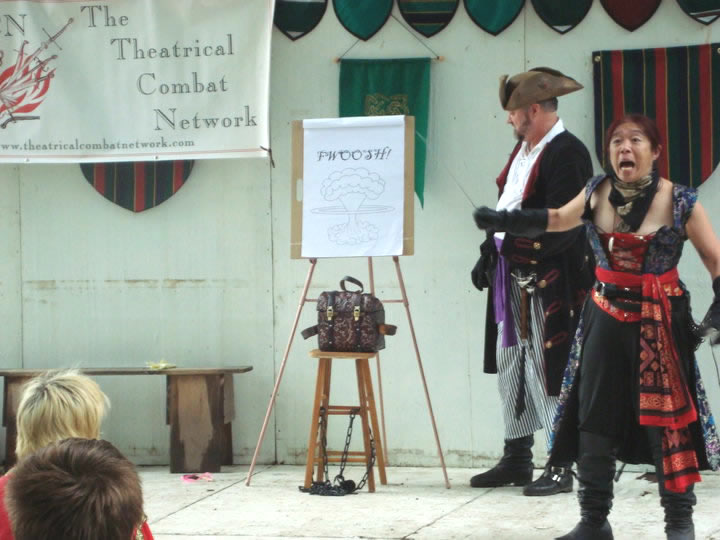 Specialized Training
Theatrical Combat Network can also offer specific training on various techniques including hand to hand, and blade work in a variety of styles. In setting up a training plan, TCN will discuss overall goals with our client and determine what skills and training methods will be the most effective.