Clients:
Mid-Michigan Renaissance Festival
Michigan Renaissance Festival

DerbyShire Renaissance Festival

World Steam Expo
South Lyon School System
Midland Center for the Performing Arts
The Man Who Collected Food (Film)
Michigan Pirate Festival
Pyratecon (New Orleans)
City of Ypsilanti
Ann Arbor Downtown Business District
Theatrical Combat Network: A co-operative stage combat group.
The group was founded in 2006. When organizing, members tried to come up with not only a name for the group, but also a organizational philosophy that would allow for creative collaboration among members as well as provide a supportive environment for members to grow their skills. After much debate, the name "Theatrical Combat Network".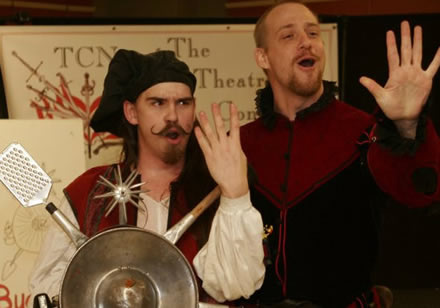 As a group, we provide stage combat / stunt training for members and we also serve as both a resource and a referal source for stage combat services in and around the theater and film communities. Early on we recognized that by working collaboratively, both as individuals and on a group level with other organizations, we could provide a greater level of services to our clients and for events. This structure has allowed us to gather skills and personnel from a number of different areas, and allowed each of our members to play to their strengths in contributing to the group.
In addition to members in South Eastern Lower Michigan, we also have affiliates in several locations across the country including Washington State, and Florida. We have also performed across the country. TCN even staged a pirate fight on Bourbon Street in New Orleans and was filmed for the Travel Channel's "Ultimate Conventions" show.
Our members have a variety of different skills including proficiency in a variety of weapons, knoweldge of several martial arts, and pyrotechnic / fire performance abilities. For more a more specific list of skills, please consult our Members Page.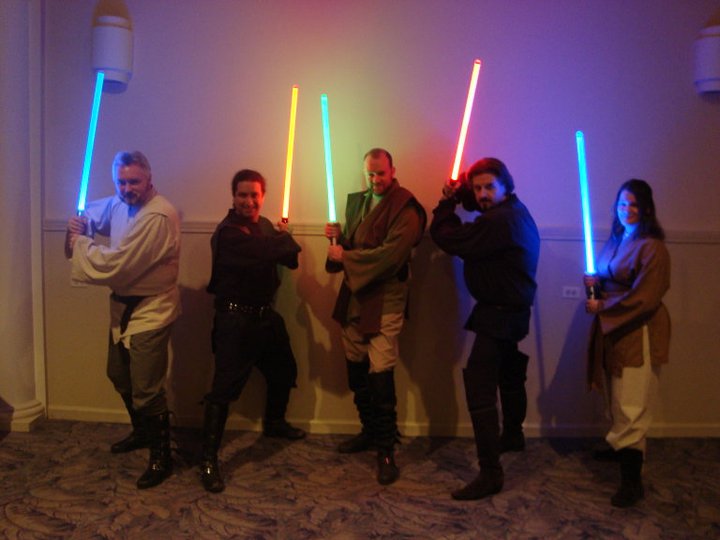 We perform at a variety of events throughout the year. We can present entertainment in a variety of genres including Renaissance, Medieval, Pirate, Old West, Modern, Far East, Steampunk, and Science Fiction. Please see our Events page for more details including a partial list of clients/events/organizations where we have performed.
You can also check out our Schedule to see what's coming up!